Kia wins European design accolades
By Kia New Zealand Oct 7th 2014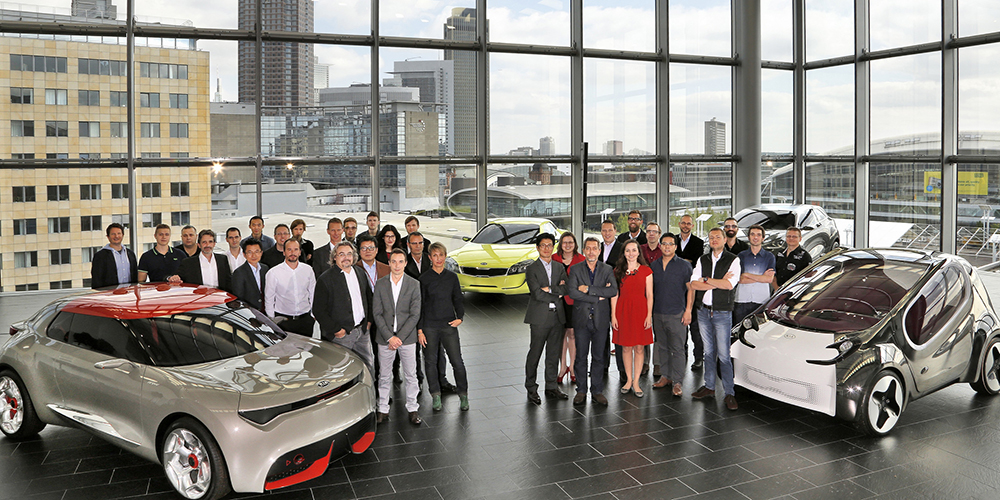 Kia has emerged as a multi-award winner in one of the most prestigious automotive design competitions in Europe.
The Automotive Brand Contest 2014, run by the German Design Council, saw Kia collect three major awards, including the title Team of the Year, presented to the company's collective design group.
The two other prizes Kia took home include the Best of the Best award in the concept car category for the Kia Provo sporty concept, and the Exterior Volume Brand category was won for the all-new Kia Soul.
The award presentations, made at the recent Paris Motor Show, further underline the amazing progress Kia has made with its vehicle designs.
The team award recognised the work by the entire Kia Motors design group across three continents, with centres in Korea, the United States and Germany. Led by its acclaimed Chief Design Officer, Peter Schreyer, the Kia design team received special praise by the independent jury that judges the awards.
"Peter Schreyer and his international team have done a grand job over the past few years," says the jury in its citation.
"In an apparently saturated environment of formal possibilities for the Kia brand, they have come up with a unique brand design that stands out from the crowd and gives it an unmistakable face."
The three awards have thrilled Peter Schreyer, who calls them a "fantastic endorsement of the work done by our design team".
He goes on to add that "First-class automobile design doesn't happen by accident; it's the product of a continuous process based on passion and attention to detail. And only by striving for a lively exchange of ideas, and by being open to influences from different areas, is it possible to be really creative.
"The most important aspect, however, is team spirit, which can even reduce to nothing the distances between continents. The Kia design team consists of people of roughly 20 nationalities, languages and cultures – and yet every team member brings to the job the same passionate motivation to create something unmistakably Kia."
The award won by the Soul is notably satisfying, as it endorses the tough task of following up a unique first generation model with one whose unique character continues to command attention, while making genuine progress on the original design. The new Soul is a completely new car. Being bigger and roomier than its predecessor, and packed with quality features and materials, it continues to turn heads. Its design was a genuine collaboration of all three design centres, with the California team taking the lead on the exterior and the Frankfurt team developing the interior, with support from the Korean team.
The Kia Provo developed at the Frankfurt studios, is a concept of a possible B-segment SUV that has been given a sporting twist with its coupe-like styling. First shown at the 2013 Geneva Motor Show, it also boasts a smart four-wheel-drive hybrid powertrain.